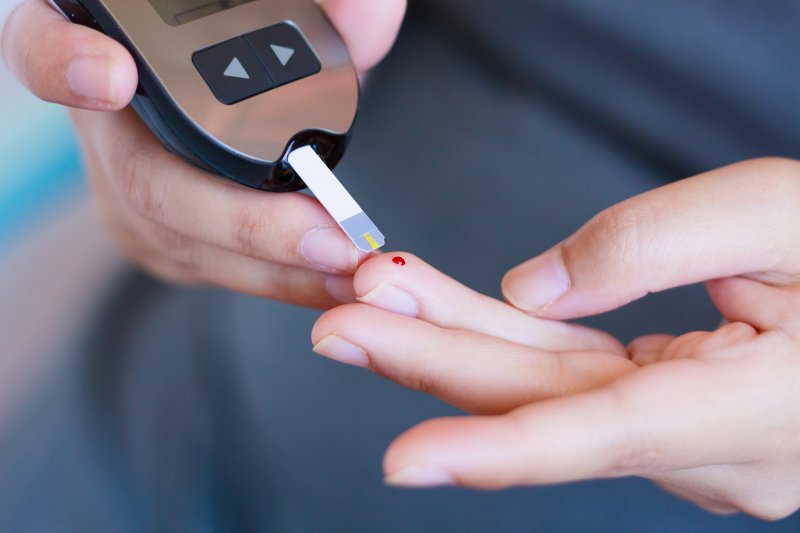 When you think about your oral hygiene, you are probably just thinking about the health of your smile. However, your overall health and oral health have much more in common than you may think. The truth is that there are some serious health issues that can be linked to poor dental health. Fortunately, by scheduling regular dental cleanings in Wichita Falls, you can prevent all sorts of problems later on. Read on to learn about some of the different health issues you could be avoiding in the future.
Cardiovascular Disease
When you have poor oral health, you are at increased risk for heart disease. This is because when your gums are inflamed from periodontal disease, also known as gum disease, bacteria can find their way into the bloodstream and cause the arteries to build up plaque and harden. This is a serious issue and can cause blood flow problems, heart blockages, and increased risk of heart attacks.
Diabetes
If you have diabetes, you are much more susceptible to infection. This can cause periodontal disease to worsen. This other works the other way around. If you have gum disease, you can develop high blood sugar levels which makes it more likely that you develop disease as well as making your diabetes more difficult to control.
Pregnancy Complications
Pregnant women are more likely to develop oral infections due to hormonal changes that take place in the body. Gingivitis and periodontitis have been known to lead to premature birth and low birth weight in infants. Ultimately, having poor oral health can put both the mother and baby at risk for serious health problems.
Dementia
If your gums are inflamed due to periodontal disease, it can actually kill brain cells and progress memory loss. When bacteria in the mouth enters the bloodstream due to gingivitis or periodontitis, dementia and Alzheimer's disease can develop.
Cancer
Poor dental health practices, like frequently drinking alcohol and using tobacco products, can increase your risk for developing oral cancer. Kidney, pancreas, and blood cancer are all more likely in those who have poor oral health.
Kidney Disease
This serious health issue affects the heart, bones, blood pressure, and kidneys. People who have gum disease generally have a weaker immune system because the body is working so hard to fight off infections in the mouth. This makes it more likely that you will develop more infections elsewhere in your body. Ultimately, this can cause kidney disease which can be fatal.
Rheumatoid Arthritis
Something that gum disease and rheumatoid arthritis have in common is inflammation. The bacteria that grow in the mouth and cause gingivitis can increase inflammation throughout the body. This makes it much more likely that you develop this inflammatory disease.
Practicing excellent oral hygiene is one of the most important things you can do to keep your body healthy. By keeping up your dental health, you may even be saving your life!
About the Author
Dr. Shelly Strohman is an experienced dentist who has been working in the field for 13 years so far! She earned her Doctor of Dental Surgery from the UMKC School of Dentistry. Currently, she is a member of the American Dental Association, Texas Dental Association, 13th District Dental Society, and Texoma Christian Care Center Board of Directors. For more information or to schedule an appointment at her office in Wichita Falls, visit her website or call (940) 613-0299.