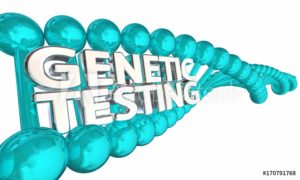 Your teeth are designed to last for a lifetime. Unfortunately, there are various issues that can impact the longevity of your smile, like tooth decay and gum disease. While you may think your home oral hygiene habits are the only factors to influence your dental health, there is another predictor of complications you may face. Your genes can play a role in the development of certain oral health problems. Genetic testing can determine if you have markers for specific conditions that can hurt the health of your smile. No matter the results of the testing, your dentist can help you maintain healthy teeth and gums through personalized treatments.
Genetic Testing and Your Dental Health
Genetic testing can be used to determine your risk factors for certain medical issues, like heart disease, but it can also shed light on potential oral health concerns you may face. Predictive gene tests can look for markers in your DNA that show if you are at risk of developing specific dental conditions. Using a simple saliva sample, a lab will inform you of your results to determine if you have an increased likeliness for gum disease, tooth decay, and other issues.
Although these tests can help provide insight into your dental health, your environmental and lifestyle factors are equally influential. In fact, they have a larger role in your oral health than your genetics.
Promoting a Healthy Smile
The best indicator of your dental health relies on your current oral hygiene habits and the care you receive from your family dentist. To keep common oral health concerns at bay, the American Dental Association has guidelines for a healthy smile.
Clean all surfaces of your teeth and your tongue using a soft-bristled toothbrush twice a day for at least 2 minutes.
Use a fluoride toothpaste that has earned the ADA's Seal of Acceptance.
Use a high-quality dental floss to clean between each tooth and around the gum line daily.
Eat a balanced diet limited in sugars and starches.
Do not smoke or use tobacco.
Avoid drinking alcohol in excess.
Visit your dentist at least twice a year for a cleaning and checkup.
Although your home oral hygiene habits are your first line of defense against preventable issues, the care you receive from your dentist is equally important. Your dentist monitors your oral health to detect areas of concern while they are still small to provide quick intervention.
Invest in a Healthy Smile
A proactive approach to your dental health can help to ensure your teeth and gums stay healthy for a lifetime. It is never too late to commit to a healthy, beautiful smile.
About Dr. Shelly Strohman
Dr. Shelly Strohman provides high-quality personalized dental care to the community. Besides earning her Doctor of Dental Surgery, she is also qualified in many areas of specialty care, including sedation dentistry. Dr. Strohman offers the customized solutions you need for a lifelong healthy smile. If it is time for your next cleaning and checkup, contact our office today to schedule an appointment.