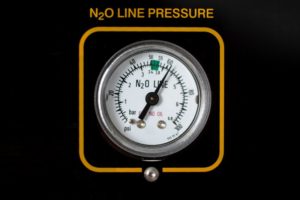 It's been a while since you've visited your dentist, but you know that you desperately need to go. Whereas there once was a time that you just willfully neglected scheduling a visit, you now desire to be seen, but you're ashamed and anxious about what will happen and learning of the condition of your mouth. You need to find a solution soon, so your dentist recommends oral sedation in Wichita Falls to help you relax throughout the process. Read on to learn more about it.
The Types of Sedation Available
The two ways available to you of calming your anxieties are oral conscious and nitrous oxide. Below, they are described:
Oral Conscious Sedation – This is an ultra-convenient method available to offset severe apprehension about visiting the dentist. You'll be prescribed a pill to take on the day of your appointment, before you head out to your dentist's office. It will cause a feeling of bliss and calmness to come over you, helping you to relax. It's important to remember, though, that you'll need someone to drive you home after the procedure because the effects will not have completely warn off yet.
Nitrous Oxide Sedation – If you're super nervous about your dental procedure, then this method is better. Also known as "laughing gas," this type of sedation involves your dentist administering an odorless and colorless gas through a mask. The result is that you'll feel relaxed. And unlike the conscious sedation route, the nitrous oxide method will wear off by the end of your appointment, allowing you to safely operate a vehicle.
Why It's Important to Visit Your Dentist Regularly
It's a must that you visit your dentist at least semi-annually for cleanings and examinations for several reasons:
Thorough Cleaning – The thorough cleaning that you get at your semi-annual visit to your dentist allows you to have a fresh start to your oral hygiene, one you can build on without feeling like you're working in vain.
Thorough Examination – One of the reasons people fear visiting the dentist is the restorative procedures that they may have to get done. But, if they were to maintain regular visits, there's less chance that they'd need to have such work done.
Build a Better Relationship – By visiting your dentist regularly, you're also able to build a relationship and not feel like you're allowing a stranger to probe your mouth. This is also an excellent time to ask questions and express your concerns.
Ultimately, your local dentist is a great asset. Put her to use. Allow her to guide you into the world of excellent oral health so that you'll no longer be intimidated by the idea of visiting the dentist, and you'll enjoy a healthy mouth, teeth and gums for years to come.
About the Author
Dr. Shelly Strohman received her undergraduate degree from Oklahoma State University and then went on to earn her Doctor of Dental Surgery degree at the UMKC School of Dentistry. She also has her Level I Sedation Permit, as well as a certification in basic life support and nitrous oxide. She practices at Strohman Dental and can be reached for more information through her website.