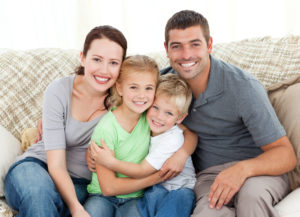 Having the right dentist is essential to maintaining not only your smile, but your overall health as well, as more and more research is showing that a healthy mouth is essential to a healthy body. The only problem is that searching for a dentist in Wichita Falls is now more complicated than ever. You'll literally get thousands of search results online, and the last thing you want to do is sort through them all. Fortunately, there are only a few key things you need to look at, and we're going to share the top 3 with you today.
1. The Doctor's Bio
This is a great place to start when looking at any practice's site. It will give you a chance to get to know the doctor and learn where they went to school, how long they have been practicing, what is their philosophy about dental care, and so on. Check to see if they are part of any professional organizations like the American Dental Association or if they regularly engage in continuing education. This will show that they not only know how to take care of your teeth, but that they are always trying to improve themselves as well.
2. Their Services
This will answer the basic question, "Do they actually have what I need?" and, "Are they able to take care of my whole family, including my children?" Some practices specialize in certain facets of dentistry while others are more general. Which one best suits you? A quick survey of their services should let you know if they can meet your particular dental needs.
A practice should provide preventive, restorative, and cosmetic services, and you should look to see if they offer any kind of specialty services as well, such as sedation dentistry or dental implants. You and your family's dental needs are going to change over time, so it's a good idea to choose a practice that has a wide range of services and will be able to accommodate you both now and well into the future.
3. Reviews!
There's no better way to get to know a practice than by reading their online reviews. If you see that a practice's site has their reviews prominently featured, then you'll know they have nothing to hide! Patient reviews will show you not only how good the dentist is, but their staff as well. They'll help answer questions like, "Are people satisfied with the care they receive?" and, "Would they recommend this practice to friends and family?" This is often the first place people look when evaluating a practice, and you should too!
Just by looking at these 3 things, you'll be able to quickly sift through the search results and find the perfect dentist for you and your family. After that, be sure to make an appointment so they can start taking care of your smile today. Happy searching!
About the Author
Dr. Shelly Strohman has been practicing comprehensive family dentistry in Wichita Falls for over 13 years, and she loves working in a field where she can help improve a person's health, appearance, and confidence all at the same time. If you and your family are in search of a dentist, she would love to meet you. Contact her today through her website.