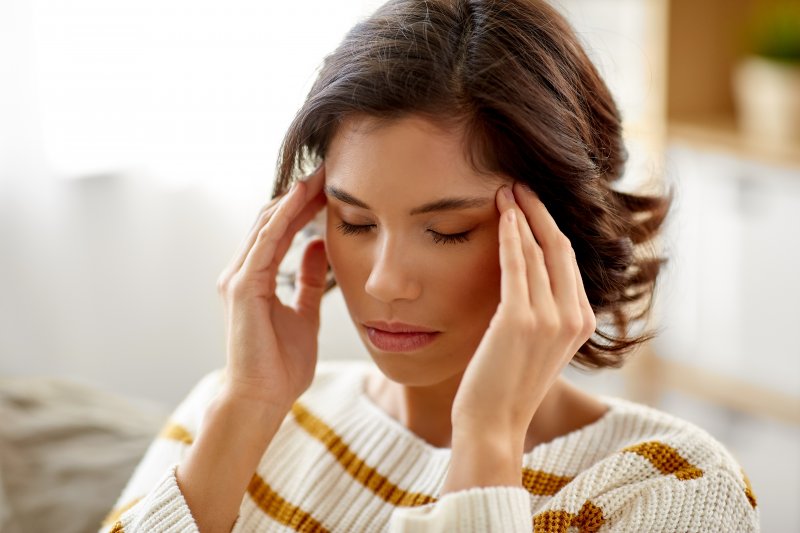 Do you struggle with chronic stress? There are many reasons why this may be the case. Maybe you are particularly busy at work, your kids have a lot of stuff going on, or you are dealing with another situation that has you on edge. Either way, it is difficult not to feel anxious from time to time. Unfortunately, stress can have a negative effect on your oral health. The good news is that that you can take steps to reduce your stress and keep your smile healthy. Continue reading to learn more from a dentist in Wichita Falls.
How Does Stress Affect Your Oral Health?
Stress can cause a variety of issues when it comes to your dental health. Here are some of the most common:
Periodontal disease: If you are particularly anxious or depressed, your body produces more of a hormone called "cortisol." This increases your risk of developing periodontal disease. Chronic stress is known to impair your immune system, therefore contributing to infections in the mouth.
Burning mouth syndrome: This is a painful condition that causes a scalding feeling in the tongue, lips, and the roof of the mouth.
Canker sores: Small, painful ulcers can appear on the inside of the mouth. It is believed that they are more likely to appear when an individual is stressed.
Cold sores: These fluid-filled blisters are caused by the herpes virus. If you are infected with it, you are more likely to experience an outbreak if you are stressed.
How Do You Relieve Stress?
Reducing stress is easier said than done, but there are certain tricks that tend to help people who are dealing with anxiety. Give some of the following a try:
Exercise: By putting physical stress on your body, you can relieve mental stress. People who exercise regularly are less likely to experience anxiety than those who don't.
Limit your caffeine intake: Caffeine is a stimulant that is present in coffee, tea, energy drinks, and chocolate. It can be a great way to start out your morning, but it also contributes to anxiety.
Sugar-free gum: If you tend to chew on your fingernails or other objects when you are stressed, you should know that this can be harmful for your oral health. Instead, keep some sugar-free gum on hand. It is delicious and helps to stimulate saliva flow in the mouth.
Listen to music: Many people find their inner peace through slow paced instrumental music or other types of classical music. Natural sounds are also a popular option.
Meditation: Try taking some time to yourself. By doing this, you may be able to calm some of your nerves.
No one wants to feel stressed, especially if it is getting in the way of your oral health. By maintaining excellent dental hygiene, seeing your dentist for regular checkups, and trying some of the tips above, you can maintain a healthy smile!
About the Author
Dr. Shelly Strohman is an experienced dentist who has been working in the field for 13 years so far! She earned her Doctor of Dental Surgery from the UMKC School of Dentistry. Currently, she is a member of the American Dental Association, Texas Dental Association, 13th District Dental Society, and Texoma Christian Care Center Board of Directors. For more information or to schedule an appointment at her office in Wichita Falls, visit her website or call (940) 613-0299.