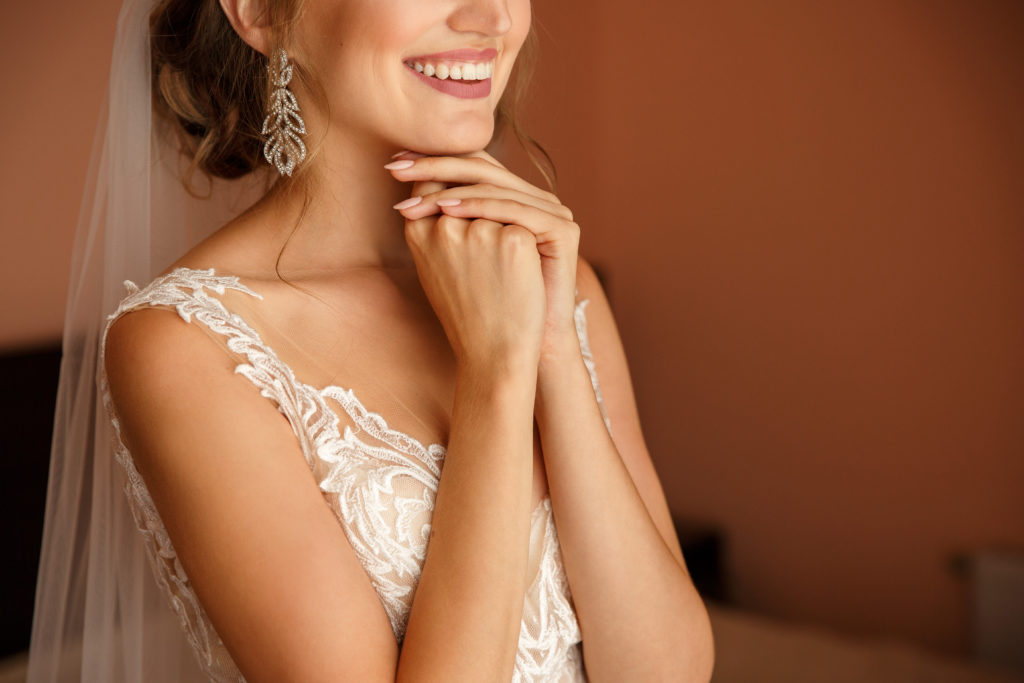 Despite imagining the moment repeatedly over the years, it somehow was even more magical than you could have ever imagined. Almost in slow motion, you saw the love of your life get down on one knee and share the four amazing words you have been waiting to hear, "Will you marry me?"
Flash forward a few months, and you find yourself doing virtual tours of venues, conducting facetimes with your florist, and reviewing the song list with your DJ. Despite the initial setback of the pandemic, now you have more time to imagine, plan, and save for your big day. If having a picture-perfect smile is one of the things on your to-do list, then it is important to plan accordingly so your straight, bright teeth are ready in time! A cosmetic dentist in Wichita Falls shares how far in advance you should plan, as well as the most common treatment options.
So, When Should I Start?
Whether you have unsightly stains or a noticeable crack, the last thing you want is the focus of your appearance to be imperfections in your teeth. Fortunately, you can opt for cosmetic dentistry to craft your perfect smile that will turn heads for all the right reasons! To ensure your treatment is completed by your big day, start between 12 to 18 months beforehand. However, you can get an exact timeline by speaking directly with your dentist about the issues you would like to correct, as well as the treatment options you would like to explore.
Top 3 Most Common Cosmetic Treatments for Brides and Grooms
Thanks to innovations in technology and modern dentistry techniques, patients today can get the smile of their dreams with convenient, virtually undetectable treatment. For couples getting married, this is crucial considering the jam-packed schedule that comes with planning a wedding. Therefore, couples often opt for:
Teeth whitening treatment – While the options from your local store can lift slight stains, the bendable strips are no match for the powerful tools your dental team has at their office. With their custom trays and LED light, your smile can be lightened up to eight shades in just one visit!
Clear aligners – Decades prior, brides and grooms had to rely on metal brackets and pesky wires to achieve a straight smile. Today, they can opt for clear aligners that are both effective and practically invisible. So, you can enjoy your pre-wedding festivities without worrying about "metal mouth."
Porcelain veneers – For patients with misaligned, discolored, or chipped teeth, porcelain veneers are the perfect all-in-one treatment. Plus, they can lengthen your teeth, allow you to pick the shade of white you would like, and can be completed in as little as two weeks!
Your smile on your wedding will be preserved in time forever by your photographer and videographer, so make sure it is camera-ready! Fortunately, your cosmetic dentist is ready to help to ensure your teeth are in pristine condition for your big day.
About the Author
After obtaining her undergraduate degree from Oklahoma State University, Dr. Shelly Strohman earned her Doctor of Dental Surgery at the UMKC School of Dentistry. Today, she uses her 13 years of experience and passion for crafting beautiful smiles to provide her patients with high-quality dental care that is second to none. Dr. Strohman is also currently a member of multiple reputable organizations, including the American Dental Association and the Texas Dental Association. If you would like to speak with her about teeth whitening in Wichita Falls, don't hesitate to visit her website or give her a call at 940-613-0299.