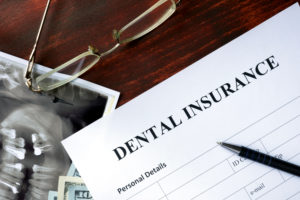 Did you know that a recent study by the American Dental Association found that the average person gets dental insurance benefits of $1,250, but only gets about $323 of dental work each year? Since those benefits are lost if they aren't used, many people are missing out on over $900 of "free money" annually! And since you need regular care from a dentist in Wichita Falls to maintain a healthy, beautiful smile, you may as well take advantage of these benefits. Keep reading to find out which procedures are usually covered and how you can maximize your insurance plan!
Which Procedures Are Usually Covered?
There are countless different plans out there, so always remember to check your individual benefits to see what percentage of each procedure is covered. With that said, here are some average rates of coverage for several common procedures:
Cleanings, X-Rays and Exams – Considered preventative, these services are often covered at 100%. In general, patients get 2 checkups a year, but if you have diabetes, cancer, gum disease or are pregnant, 3-4 cleanings a year may be covered. Also, check your plan to see if it covers professional fluoride treatments, which are a fantastic way to prevent tooth decay.
Deep Cleanings – Often recommended for patients with gum disease, deep cleanings are usually covered at 60%-80%.
Fillings and Root Canals – Many insurance plans cover 50%-90% of the cost of fillings and root canals.
Crowns and Bridges – Crown and bridgework is typically covered at 50% – 70%.
Additional Tips For Getting the Most From Your Benefits
Always start by finding out when your plan will renew. Most plans start January 1st and end December 31st, but some begin and end on a fiscal calendar year. Also, double check your deductible amount so you'll have a better idea of your total cost for dental work.
You can also ask your general or cosmetic dentist in Wichita Falls to file a preauthorization beforehand if you'd like a formal estimate of what a procedure will cost. This document from your insurance company provides a breakdown of the coverage they'll provide so there won't be any surprises!
Also, don't forget that preventative care for the whole family is usually covered at 100% and won't cost you a dime. At the very least, schedule these visits to prevent problems and maintain great oral health.
One last piece of advice: Try to schedule as soon as possible, as dental schedules usually fill up towards the end of the year.
With these tips for using your dental insurance to your advantage, you can make sure that you don't let another year of "free money" pass you by!
About the Author
Dr. Shelly Strohman is a general, cosmetic and emergency dentist in Wichita Falls who wants to help every patient maximize their insurance benefits and get the care they need to have a healthy smile. That's why she and her staff do everything they can to help their patients navigate their insurance plans. If you have any additional questions about your benefits, she can be reached via her website or at (940) 613-0299.