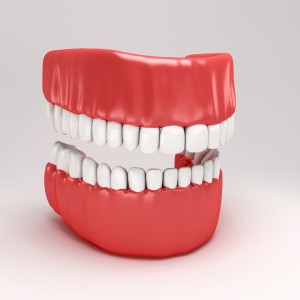 Brushing, flossing and your dentist are all important for your oral health. But sometimes diligent self-care and regular dental visits just aren't enough to safeguard your teeth. In such cases, a tooth extraction in Wichita Falls may be the best possible choice.
When an Extraction Becomes Necessary
Your dentist may recommend an extraction in any of the following circumstances:
When the tooth is an advanced state of decay. Often this is due to lack of dental hygiene. But it can also be caused by hereditary factors or as a side effect of tobacco, alcohol or illicit drug use.
When the tooth is chipped or broken. One common cause of this problem is mouth trauma, such as what a patient may experience in a household accident or sports-related injury.
When the tooth or teeth are impacted. This is a common occurrence with wisdom teeth, which may never fully erupt (emerge) past the gumline.
When there is a discrepancy between the number of teeth and the structure of the patient's jaw. Believe it or not, it's possible to have too many teeth for your own good. When this is the case, the best option is usually to remove one or more of them for the sake of the rest.
Types of Extractions
Extractions fall into two general categories: simple and surgical. Here's some information about each:
A simple extraction occurs when the tooth presents itself beneath the gumline. In such cases, the dentist can normally grasp it using a pair of forceps and remove it in a straightforward manner.
A surgical extraction occurs when the tooth is either impacted or broken up to or above the gumline. These conditions require a more extensive surgical process. Anesthetic is often used in such cases to ensure the patient's comfort throughout the procedure.
Post-Extraction Aftercare
Your dentist will probably recommend the following aftercare steps to ensure your full and speedy recovery:
Limiting your diet to soft foods for the first few days until the skin around the extracted tooth begins to heal.
Propping your head up when lying down.
Using pain relievers, either over-the-counter or prescription, in accord with your dentist's instructions.
Applying ice to the affected area to control swelling.
Taking it easy for a few days.
Using care when brushing so as not to disturb the clot formation process.
You should avoid rinsing your mouth, using a straw, spitting or smoking for several days after the procedure. If you do use tobacco products, then this might be the perfect opportunity to kick the habit for good. Ask your dentist about medications that can help to reduce nicotine withdrawal symptoms.
Call your dentist in Wichita Falls right away if you suffer from nausea, fever or chills, unusual discharges from the treated area, a dislodged blood clot or severe bleeding after the extraction.
Extracting a tooth is never an ideal option. However, in many cases it can prevent further problems and enable patients to get past the pain and on with their life, which is what dental care is all about.
About the Author
Dr. Shelley Strohman earned her DDS degree from the University of Missouri at Kansas City before starting her practice here in Wichita Falls. She's a proud member of the American Dental Association and the 13th District Dental Society. You can reach her office online or by calling (940) 613-0299.