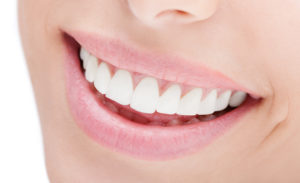 Stop! You must take a picture with that million-dollar smile of yours. Are you a Hollywood celebrity or Dallas socialite? No normal person can afford to have a smile so perfect. You just grin and reply that you're neither a celebrity nor wealthy, but you did get that beautiful smile locally from a dentist in Wichita Falls.
Why is Cosmetic Dentistry Important?
Cosmetic dentistry is important because it can directly affect the positive outlook you have of yourself. And according to studies conducted by sociologists, the better you feel about yourself, the better you become. Therefore, your boss should automatically give you a raise when you improve your smile, because as your confidence sores so will your job performance.
The benefits are not just aesthetically driven. Cosmetic dentistry can also have a positive impact on the functionality of your mouth.
Cosmetic Dentistry Options
The first step is to have a conversation with a trusted professional to determine what will be the best route for you to take. Your dentist has multiple options for you that won't break the bank.
At-home teeth whitening – This is one of the most cost-effective methods available. It combats the staining that occurs from drinking coffee, tea and wine, and eating certain foods. The effects are harder to reverse when the stains penetrate the enamel and sink into the dentin.
With the supervision of a competent dentist, you can be sure to avoid the dangers of over bleaching, or less than desirable results, that others risk by relying on over-the-counter applications.
Porcelain veneers – This is a cost-effective way to address chipped, cracked, or slightly misaligned teeth, where the veneers are applied over the existing ones after they have been filed down. These offer durability, stain resistance, and a natural look.
Because they offer a remedy for slight misalignments, chips and cracks, porcelain veneers serve more than just cosmetic purposes. They improve function. Having straighter teeth improve your annunciation of words, and your ability to chew your food, encouraging better digestion.
Metal-free restorations – This process is used to restore the strength and look of a damaged tooth without using any metal. Dental porcelain is able to completely replicate the durability of the original state of your tooth.
Like porcelain veneers, this process also offers more than just cosmetic appeal. It ensures that your mouth will not lose its shape due to missing teeth. You will also be able to eat and speak correctly.
It's important to remember to protect your new look by making sure to brush and floss at least twice daily, and maintain six-month visits for cleaning and examination.
Finally, now that you have your new smile, tell the paparazzi to get his camera ready. A new celebrity is in town.
About the Author
Dr. Shelly Strohman attended Oklahoma State University before earning her Doctor of Dental Surgery at the UMKC School of Dentistry. She also has her Level 1 Sedation Permit, and holds several professional memberships, including the American Dental Association, Texas Dental Association, 13th District Dental Society, and Texhoma Christian Care Center Board of Directors. She practices at Strohman Dental, and can be reached for more information through her website.